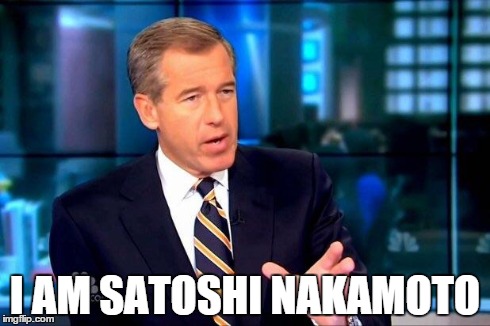 1. Larry Summers Likes the Idea of Bitcoin
The former Treasury Secretary spoke some kind words about bitcoin Wednesday night. But perhaps he is just talking the a16z book:
"We have seen so little innovation cumulatively directed at taking the frictional costs out of the system," Mr. Summers said. "The notion that there's going to be a lot of innovation and experimentation around how those frictional costs can be taken out feels like a very important kind of idea."
Although not quite a ringing endorsement of Bitcoin itself, Mr. Summers — who is a special adviser to the venture capital firm Andreessen Horowitz, which has invested in Bitcoin-related companies — did say that new payment technologies would eventually become more ubiquitous, like Internet at hotels or Wi-Fi on airplanes.
I rather enjoyed this closing anecdote: "Mr. Summers referred to the currency's creator, Satoshi Nakamoto, who holds almost mythical status among Bitcoin enthusiasts, as 'Mr. Nakatomi.' There were gasps." To be fair to Mr. Summers, perhaps he is just a huge Die Hard fan.
2. PitchBook visualizing the VC bet on bitcoin
While the bitcoin price may have slowed down the pace of investing a bit, deal size and valuation (at the top end) continues to grow
3. R3 Advisor Corner
Richard Brown: A Simple Model For Smart Contracts
Once again my man Richard takes a very complex idea down to its essence, breaking down the oft cited but poorly understood concept of smart contracts into an intuitive mental model:
A smart-contract is an event-driven program, with state, which runs on a replicated, shared ledger and which can take custody over assets on that ledger.
4. From CoinDesk: How the Blockchain Could Stop Firms Cooking the Books
Perhaps it isn't as sexy an application as self-driving cars or smart-washing machines, but audit could be one of the more achievable blockchain 2.0 use cases:
One of the biggest advantages that the blockchain brings to cryptocurrency transactions is that the transaction and the record of the transaction are the same thing. When you send someone bitcoin, the blockchain not only makes that transfer, but provides an eternal, immutable record of it. Marrying the transaction and the record would be invaluable when a company came to audit its transactions.
...and finally
5. The 60/40
Since I made you read thru an auditing article, let's end with ESPN's long read on Billy Walters, perhaps the world's most successful sports gambler. The article reminded me of the best book on risk management that I ever read: Amarillo Slim's mostly true autobiography called Amarillo Slim in a World Full of Fat People. Those who don't know about Slim Preston should pick up a copy. Whether he was beating Bobby Riggs in ping pong with a frying pan or raking at the poker table, Slim always followed this advice (stolen from Puggy Pearson): "Ain't only three things to gambling: knowing the 60-40 end of a proposition, money management and knowing yourself." Amen.